Podcast: Play in new window | Download
Subscribe: Apple Podcasts | Google Podcasts | Spotify | Stitcher | RSS | Upcoming Schedule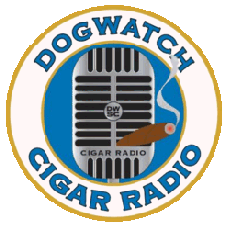 Good afternoon, folks.  Welcome back to another episode of Half Ashed.  This week, Kip was in Tennessee to attend a family funeral – so our buddy Bob McDuffee (of Dogwatch Cigar Radio fame) sat in with Craig.  The two of them covered a few news items, including stories from La Flor Dominicana, Cohiba, JC Newman and the FDA. They also covered a full run-down of Bob's opinion of the state of the industry with regard to IPCPR as an organization.  You'll definitely want to check in for that.  Of course, they talked a bit about what they've been smoking as well.
**It should be noted that they had a bit of a technical difficulty mid-show.  Only a couple of minutes of Bob's fine pontification was lost, but you'll notice it nonetheless.***
Episode 079 will feature the other respective halves of the two shows – Kip and Dale.  So, be sure and tune in for that next Friday night at 9:30pm EST on halfashed.com where you can catch us recording and participate in the chatroom.  If you would like to contact us in the meantime, you can reach us through the contact page or at the following emails: [email protected] or [email protected]. Please feel free to drop us a line if you have any questions you'd like answered, comments to make…or even compliments and complaints.  We love to get your emails!  Also, remember you can always go back and listen to previous episodes, which can be found in the Half Ashed Archive.  You can download this week's audio directly below (right-click "Download" and save), or find us on iTunes to subscribe.  Video, as always, will be available at the CigFed Half Ashed Video Archive.
P.S. – If you have unbanded suggestions or contributions, you can get those to us by sending an email to [email protected].  This email address goes directly to my wife, so you can simply suggest an unbanded cigar for her to source, or send me an email to [email protected] if you have something you'd like to send in.  I will provide an address to send them.  Thanks!