Podcast: Play in new window | Download
Subscribe: Apple Podcasts | Google Podcasts | Spotify | Stitcher | RSS | Upcoming Schedule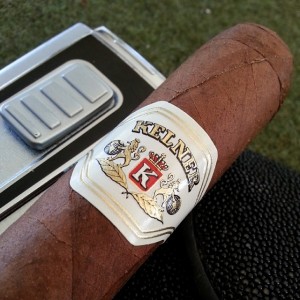 This week, we're smoking a cigar that we've each had at different times in the past….and one that isn't marketed (at least not here in the U.S.).  It's a cigar produced by Henke Kelner and son in the Dominican Republic.  There is quite a bit of speculation as to how many/when these were produced, as well as their availability.  In any event, I brought a few back from my most recent trip to Santiago.  Tune in to see how they smoked!
I also wanted to take a moment, both during the show and in print as well, and welcome any and all of you to use our forum.  If you listen to this week's show, you'll find out there is a giveaway coming up for regular posters.  In the news, we had quite a few interesting stories this week – including Estelian earthquake news, items from CLE/Asylum, Fuente, Nat Sherman, Tarazona, Barry Stein, and Tatuaje.  We wrapped up with a summary of other cigars we've enjoyed this past week, and a minor rant from me that apparently is not shared by the majority of folks out there :).
Next week, our Cigar of the Week will be the La Aroma de Cuba Mi Amor.  As always, we're constantly looking for suggestions about potential Cigars of the Week, and Unbanded cigars.  So if you have one drop us a line at one of the email addresses below. Be sure to check back in next Friday night at 9:30pm EST at Cigar Federation (details on locating the show will be on the front page that evening an hour before showtime), where you can catch us recording and participate in the chatroom.  If you would like to contact us in the meantime, you can reach us through the contact page or at the following email addresses: [email protected] or [email protected].  Please feel free to drop us a line if you have any questions you'd like answered, comments to make…or even compliments and complaints.  We love to get your emails!  Also, remember you can always go back and listen to previous episodes, which can be found in the Half Ashed Archive.  You can download this week's audio directly below (right-click "Download" and save), or find us on iTunes to subscribe.  Video, as always, will be available at the Half Ashed Video Archive.
P.S. – If you have unbanded suggestions or contributions, you can get those to us by sending an email to [email protected].  This email address goes directly to my wife, so you can simply suggest an unbanded cigar for her to source, or send me an email to [email protected] if you have something you'd like to send in.  I will provide an address to send them.  Thanks!