Podcast: Play in new window | Download
Subscribe: Apple Podcasts | Google Podcasts | Spotify | Stitcher | RSS | Upcoming Schedule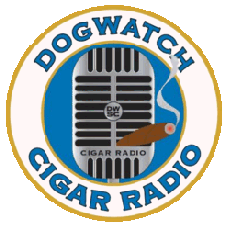 Welcome to Episode 045, everyone. I apologize for the delay in getting this week's show posted. I've been excessively busy with the ol' dayjob, and quite honestly it was more important to me to spend what little other time I had playing rummy with my kids :). This week, Craig was not available, for good reason. He was busy welcoming the newest Li'l Schneider into the world (Congrats to the Schnedier family). I was lucky enough to have Dale Roush of Dogwatch Cigar Radio fame join me for an especially relaxed show. We each smoked a cigar that we wanted to share with the audience (you'll have to listen to find out what they were). We began the show with some sad news this week, as we offered condolences on the recent passing of Myrna Sherman, wife of Joel, CEO of Nat Sherman Intl.  In cigar related news, we covered stories from Drew Estate, Ashton, and Eddie Ortega.  We also covered a third burglary at a South Florida cigar warehouse, and a number of important legislative items.
Both Dale and I talked about several interesting cigars we've smoked lately, and were able to just hang out and chat, smoke, and talk cigars.  A big thanks to him for sitting in with me; it is always a pleasure when he and/or Bob McDuffee can join in on Half Ashed.
Next week, Craig will be returning and our Cigar of the Week will be Unbanded 011, from Jacob Pinkas.  Be sure to check back in next Friday night at 9:30pm EST at Cigar Federation (details on locating the show will be on the front page that evening an hour before showtime), where you can catch us recording and participate in the chatroom.  If you would like to contact us in the meantime, you can reach us through the contact page or at the following email addresses: [email protected] or [email protected].  Please feel free to drop us a line if you have any questions you'd like answered, comments to make…or even compliments and complaints.  We love to get your emails!  Also, remember you can always go back and listen to previous episodes, which can be found in the Half Ashed Archive.  You can download this week's audio directly below (right-click "Download" and save), or find us on iTunes to subscribe.  Video, as always, will be available at the CigFed Half Ashed Video Archive.
P.S. – If you have unbanded suggestions or contributions, you can get those to us by sending an email to [email protected].  This email address goes directly to my wife, so you can simply suggest an unbanded cigar for her to source, or send me an email to [email protected] if you have something you'd like to send in.  I will provide an address to send them.  Thanks!